Rigidboards
and its advantages
What is a rigid board? Generally a rigid board is a product with a new backing made of vinyl. The vinyl is enriched with limestone powder or rock flour. This changes the thermoplastic properties of the material: it becomes more rigid and stable. This hardening means that milling is more precise and accurate, which increases the joint strength values. It also has a positive effect on the dimensional stability, if the temperature fluctuates, for instance. And of course, the material is suitable for use in damp locations: vinyl rigid boards are thus ideal for use in bathrooms
01
Hundert percent
waterproof
With full spread gluing, it offers 24-hour protection against moisture and is therefore ideal for use in damp locations such as bathrooms. So you can add your style to any room at all.
02
Seamless
transitions
Vinyl floors are of course available in the same designs as the vinyl rigid boards.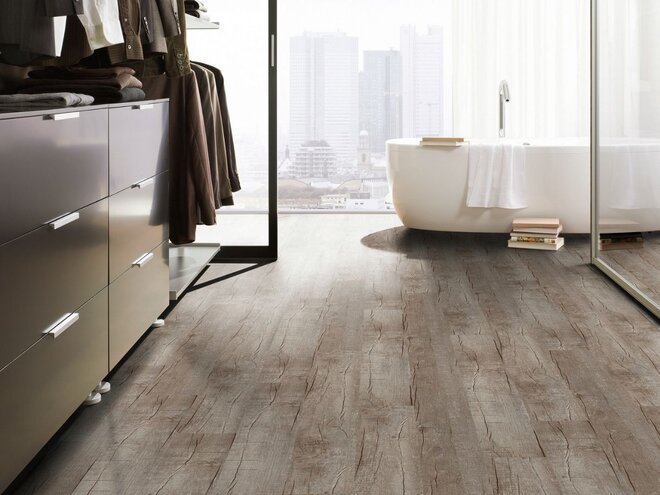 03
Simple, 
straightforward installation
Joint strength values that are verifiably over twice as high as is customary on the market guarantee easy but stable laying or gluing.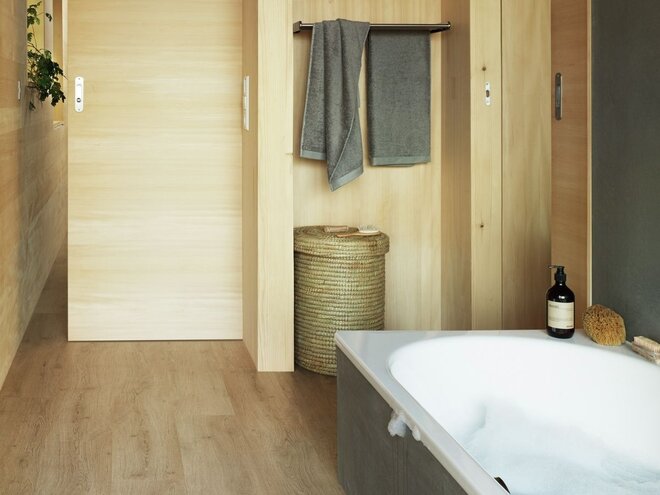 04
Optimum
dimensional stability
Standard market stability values for low expansion caused by heat or sunlight.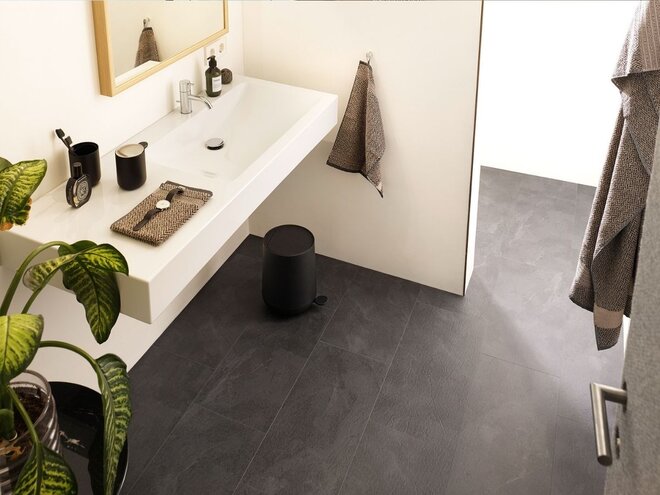 05
A pleasure
to walk on
Thanks to the soft and wonderfully warm surface.