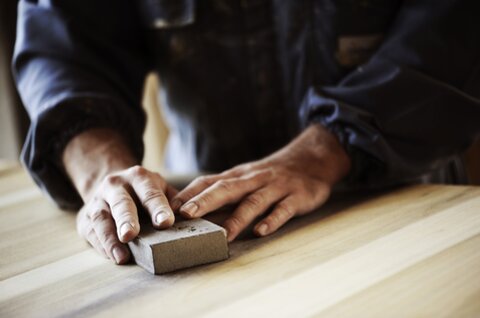 We can honestly claim to know the topic of flooring "from the ground up". Since 1950, we have processed high-quality, natural raw materials into very special products. Once as the Lohnsburg joinery, today as the internationally successful family-owned business with over 270 employees. tilo floors, stairs and skirting boards are still produced at the production site in the Upper-Austrian Lohnsburg.
Conditions change - values remain.
With great attention to detail, great care and new ideas, we get the most out of each material. Through the years, not only has our knowledge about floors grown, but also our understanding for the needs of our customers. In this way, we can combine living styles with harmonious collections, making your choice much easier. Only once your floor matches your lifestyle from the ground up have we fulfilled our wishes. Or, better still: your wishes.
04
Blick hinter die Kulissen.
Mitarbeiter
Blick hinter die Kulissen - hier erfährst du, wer deinen tilo Boden macht und warum wir alle, mit dieser Leidenschaft dabei sind. Denn ein Boden ist bei uns nicht nur ein Boden. Ein Boden ist die Grundlage von allem was wir tun, schafft Lebensraum - und diese Grundlage schaffen wir alle gerne. Erfahre hier mehr darüber, was den tilo Boden und die Firma tilo besonders macht.
Mitarbeiter
08
Find out more about us!
tilo gives your floor a new feel.
We have a lot to tell you about our floors. In the end, we have known them well from the ground up and for decades.  Our Instagram, Pinterest or Facebook pages have all sorts of interesting and inspiring facts on tilo floors. We are also especially proud of our own blog: it shows how wonderfully diverse the topic of flooring can be!
Facebook
Youtube
Instagram
Pinterest