Wir stehen
makes the
choice easy.
01
Our #Parquet floors.
Warm, lively and unique.
Parquet brings a wonderful homely feeling - with every look and every step. At tilo, even choosing brings joy: choose between "calm", "bright" or "rustic" so that your floor matches your furniture perfectly.
#PARQUET
Why Parquet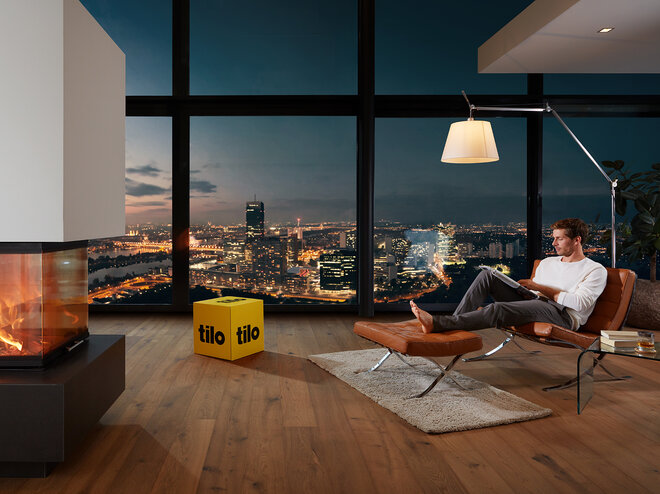 02
Our >Natural floors.
Velvety, healthy & sturdy.
Whether velvety cork, lively wood or sturdy linoleum: nature has created a wide repertoire of versatile materials. We select the best for you and process them into high-quality surfaces.
>NATURE
Why Nature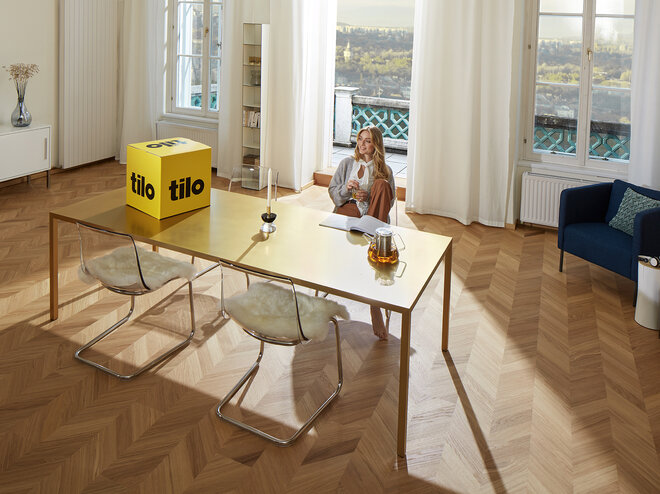 03
Our /Design floors.
Alterable, robust and easy-care.
Vinyl is incredibly versatile: it can feel like cool stone or bring a deceptively real wooden look. When walking on it, you would never guess that there isn't a parquet floor at your feet. Furthermore, vinyl is robust and easy-care.
/DESIGN
Why Design